Exploring innovation in socio-educational intervention: from utopia to reality
Virtual Webinar May 11th, 2021 – Porto, Portugal
Isabel Baptista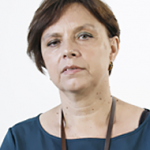 Innovation, Social Pedagogy and Human Development – the Portuguese experience
Associate Professor at Faculty of Education and Psychology – Portuguese Catholic University (UCP-Porto). PhD in Philosophy and Master in Philosophy of Education (University of Porto). Ethics Ombudsman (UCP-Porto). President of the Ethics Committee of the Portuguese Society of Education Sciences (SPCE). Diretor of the journal A Página da Educação (www.apagina.pt). Senior Researcher at Centre for Studies in Human Development/Portuguese Agency for Science and Technology (CEDH/FCT). Coordinator of Masters Courses in Educational Sciences – Social Pedagogy (UCP-Porto).
Marie-Claire Rey-Baeriswyl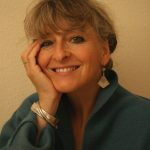 Collaborative action research in the social field  and innovation
Marie-Claire Rey-Baeriswyl is a professor at the University of Applied Sciences in Western Switzerland since 2000.
Responsible for the HETS-FR Department for external services for 18 years, she conducted collaborative research under the mandate of various partners (political, associative, institutional) (participatory diagnostics, social needs analyses, intervention research, pilot project evaluations, etc.).
She provides a module on collaborative research in the Master of Social Work at HES-SO. She is the co-author of a digital platform on action research in Switzerland.